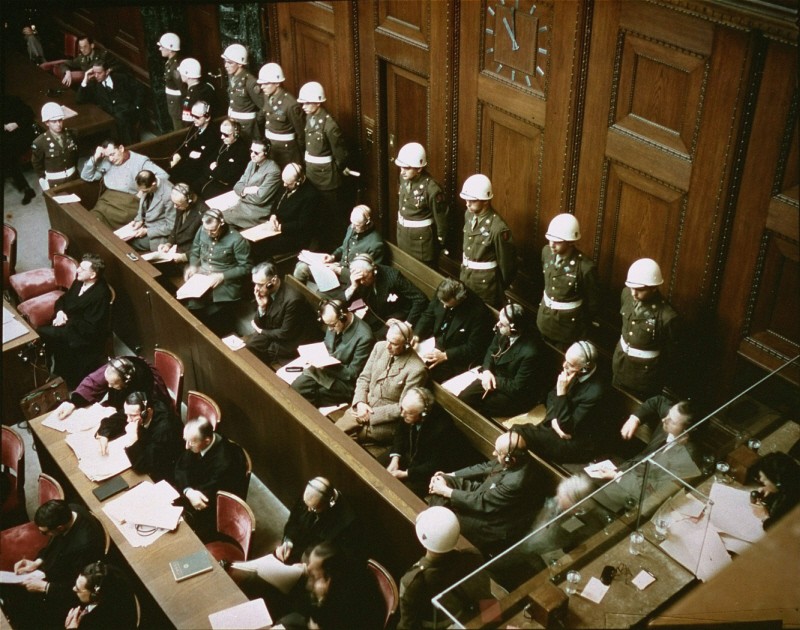 Gustav Krupp von Bohlen und Halbach
In the immediate aftermath of the Holocaust, the world was faced with a challenge—how to hold individually accountable those German leaders who were responsible for the commission of monstrous crimes against humanity and international peace. The International Military Tribunal (IMT) held in Nuremberg, Germany, attempted to face this immense challenge. On October 18, 1945, the chief prosecutors of the IMT brought charges against 24 leading German officials, among them Gustav Krupp von Bohlen und Halbach.
Gustav Krupp von Bohlen und Halbach (1870–1950) was a leading German industrialist and chairman of the Reich Association of Industry. His position accorded him vast economic benefits. As a result of Krupp's influential standing, his firm was offered facilities in eastern Europe and made extensive use of forced labor during the war.
Krupp was deemed too ill to stand trial at the International Military Tribunal and at the subsequent Krupp Trial held in Nuremberg in 1947. He died in 1950, having lived the remainder of his life in freedom.
Series:

International Military Tribunal: Defendants
Critical Thinking Questions
How did Krupp defend his actions and choices at the IMT? How do leaders of corporations accused of complicity in mass atrocities rationalize their choices?
What pressures and motivations may have affected employees to participate in projects at Krupp?
Investigate the support of the Nazis by the Krupp family before the Nazis came to power. What were their priorities?