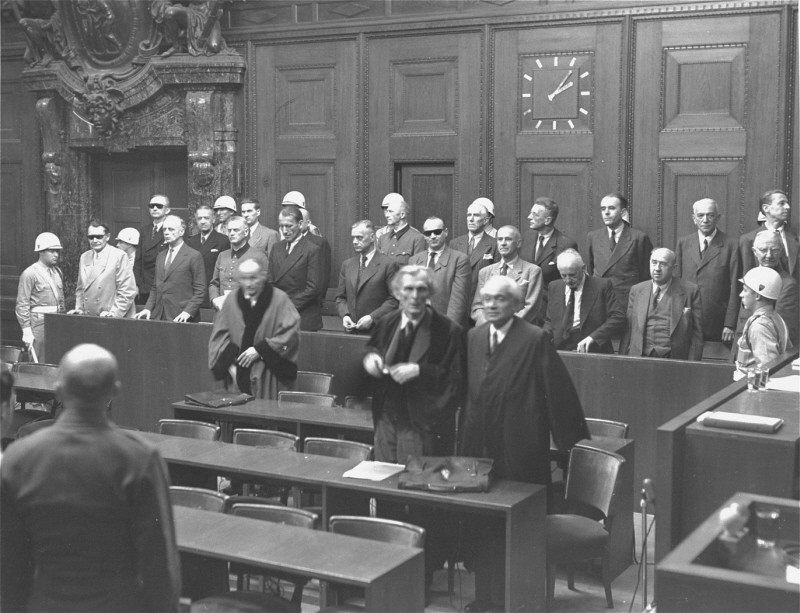 Martin Bormann
In the immediate aftermath of the Holocaust, the world was faced with a challenge—how to hold individually accountable those German leaders who were responsible for the commission of monstrous crimes against humanity and international peace. The International Military Tribunal (IMT) held in Nuremberg, Germany, attempted to face this immense challenge. On October 18, 1945, the chief prosecutors of the IMT brought charges against 24 leading German officials, among them Martin Bormann.
Martin Bormann (1900–1945) became the chief of staff for Rudolf Hess, Adolf Hitler's deputy, in 1933.
Virtually unknown to the German public, Bormann as a close assistant to Hitler was a powerful force behind the scenes in internal politics. Following Hess' flight to Great Britain, Bormann became head of the Party Chancellery (1941) and, officially in 1943, Secretary to the Führer.
His hand could be seen in an array of domestic policies, including the murder of the Jews, the Euthanasia Program, the plunder of artwork, and the expansion of forced-labor programs. He also signed a series of edicts ordering deportations of Jews to the east.
Bormann died in an effort to flee Berlin in the last days of World War II, but was long thought to be at large. He was tried in absentia at Nuremberg, where he was sentenced to death. West German authorities officially declared him dead in 1973 after his remains were discovered and positively identified.
Series:

International Military Tribunal: Defendants
Critical Thinking Questions
Explore how challenges to ethical behavior and leadership played out in the context of the Holocaust. How do these challenges confront us today?
What pressures and motivations may have affected Bormann's choices before and during the war?