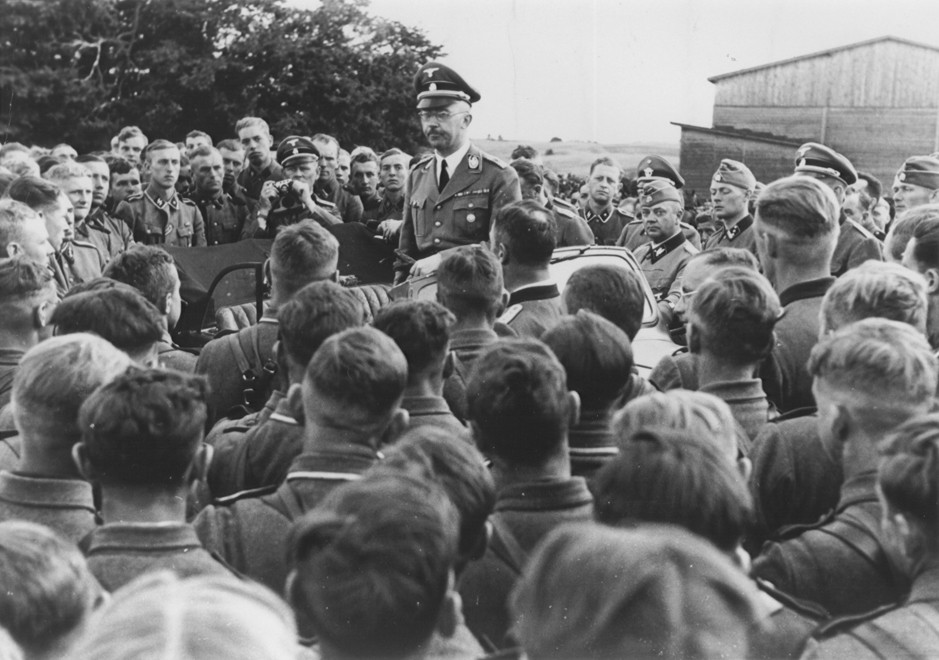 Waffen-SS
The Waffen-SS was the military branch of the SS. Units of the Waffen-SS took part in most of the major military campaigns of World War II. They were heavily involved in the commission of the Holocaust through their participation in mass shootings, anti-partisan warfare, and in supplying guards for Nazi concentration camps They were also responsible for many other war crimes.
Believing that Germany would be victorious in war, SS chief Heinrich Himmler intended to strengthen the position of the SS relative to the established German elites after the war. To this end, Himmler persuaded Adolf Hitler in late 1939 to permit the establishment of an armed SS force known as the Waffen-SS.
Although initially restricted to four divisions, the Waffen-SS eventually fielded more than 20 divisions. This created an armed force of about half a million men and established a command and operations structure to rival the German army.
As military defeat reduced the prestige of the generals, the SS further encroached on the authority of the German armed forces (Wehrmacht). Already in 1942, the SS took over—from the armed forces—coordinating anti-partisan operations in the occupied Soviet Union. After the failure of the attempt on Hitler's life of July 20, 1944, Hitler appointed Himmler Commander of the Replacement Army (a position responsible for training and overseeing military personnel) and gave him command of matters relating to prisoners of war.
Critical Thinking Questions
Research what pressures and motivations might have influenced members of the SS.
In what ways did the SS coordinate the activities of German and foreign police agencies to promote the systematic persecution and mass murder of Europe's Jews?