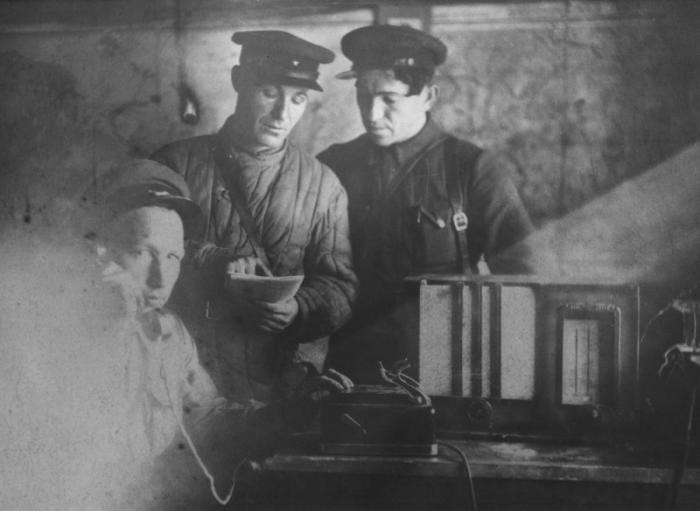 Faye Schulman
Despite great obstacles, Jews throughout occupied Europe attempted armed resistance against the Germans and their Axis partners. They faced overwhelming odds and desperate scenarios, including lack of weapons and training, operating in hostile zones, parting from family members, and facing an ever-present Nazi terror. Yet thousands resisted by joining or forming partisan units. Among them was Faye Schulman.
Faye Schulman was born to a large family on November 28, 1919, in Lenin, Poland. She learned photography from her brother Moishe and assisted him in his photography business.
On August 14, 1942, the Germans killed 1,850 Jews from the Lenin ghetto, including Faye's parents, sisters, and younger brother. They spared only 26 people that day, among them Faye for her photographic abilities. The Germans ordered Faye to develop their photographs of the massacre. Secretly she also made copies for herself.
During a partisan raid, Faye fled to the forests and joined the Molotava Brigade, a partisan group made mostly of escaped Soviet Red Army POWs. She was accepted because her brother-in-law had been a doctor and they were desperate for anyone who knew anything about medicine. Faye served the group as a nurse from September 1942 to July 1944, even though she had no previous medical experience. The camp's doctor was a veterinarian.
During a raid on Lenin, Faye succeeded in recovering her old photographic equipment. During the next two years, she took over a hundred photographs, developing the medium format negatives under blankets and making "sun prints" during the day. On missions Faye buried the camera and tripod to keep it safe. Her photos show a rare side of partisan activity—one is a funeral scene where two Jewish partisans are being buried alongside Russian partisans, despite the intense antisemitism in the group. In another image, Schulman and three young Jewish men smile joyously after an unexpected reunion in the forest—each believing that the other had been killed.
I want people to know that there was resistance. Jews did not go like sheep to the slaughter. I was a photographer. I have pictures. I have proof.
She is one of only several known Jewish partisan photographers.
After liberation, Faye married Morris Schulman, also a Jewish partisan. Faye and Morris enjoyed a prosperous life as decorated Soviet partisans, but wanted to leave Pinsk, Poland, which reminded them of "a graveyard." Morris and Faye lived in the Landsberg displaced persons camp in Germany for the next three years and immigrated to Canada in 1948.
Faye lived in Toronto, Canada, and shared her experiences with diverse audiences. She had two children and six grandchildren. She passed away, surrounded by her family, on April 24, 2021. She was 101.
Series:

Women in the Resistance
Critical Thinking Questions
What pressures and motivations may have influenced Shulman's decisions and actions?
Are these factors unique to this history or universal?
How can societies, communities, and individuals reinforce and strengthen the willingness to stand up for others?