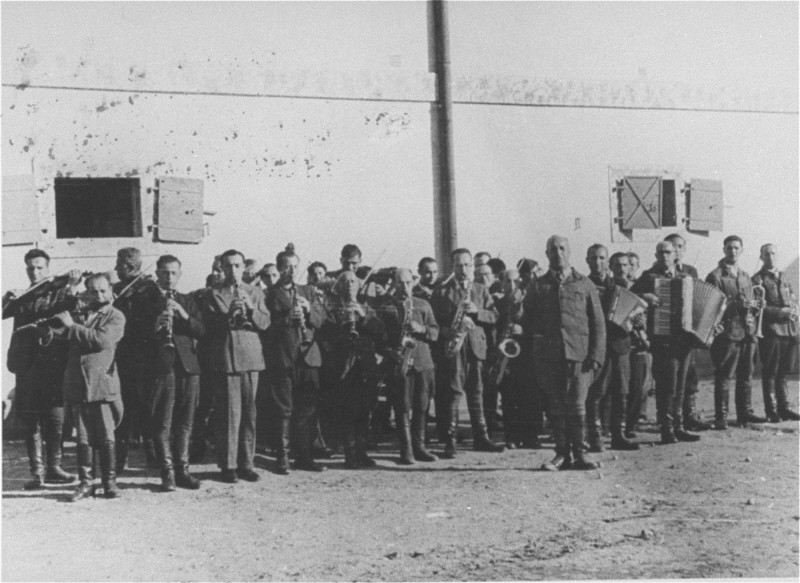 Janowska
Between 1933 and 1945, Nazi Germany and its allies established more than 44,000 camps and other incarceration sites (including ghettos). The perpetrators used these locations for a range of purposes, including forced labor, detention of people deemed to be "enemies of the state," and mass murder. Millions of people suffered and died or were killed. Among these sites was the Janowska camp.
In September 1941, the Germans set up a factory on Janowska Street in the northwestern suburbs of occupied Lvov, in southeastern Poland. This factory became part of a network of factories, the German Armament Works, owned and operated by the SS. Jews were used as forced laborers, mainly in carpentry and metalwork. In October 1941, the Germans established a camp housing the forced laborers next to the factory.
In addition to being a forced-labor camp for Jews, Janowska was a transit camp during the mass deportations of Polish Jews to the killing centers in 1942. Jews underwent a selection process in Janowska similar to that used at Auschwitz-Birkenau and Majdanek. Those classified as fit to work remained at Janowska for forced labor. The majority, rejected as unfit for work, were deported to Belzec and killed or were shot at the Piaski ravine, just north of the camp. In the summer and fall of 1942, thousands of Jews (mainly from the Lvov ghetto) were deported to Janowska and killed.
The evacuation of the Janowska camp began in November 1943. As the Germans attempted to destroy the traces of mass murder (Aktion 1005), they forced the prisoners to open the mass graves and burn the bodies. On November 19, 1943, these prisoners staged an uprising and a mass escape attempt. A few succeeded in escaping, but most were recaptured and killed. The SS staff and their local auxiliaries murdered at least 6,000 surviving Jews from various forced-labor camps in Galicia when the Janowska camp was liquidated in November 1943.
Critical Thinking Questions
Where were camps located?
To what degree was the local population aware of this camp, its purpose, and the conditions within? How would you begin to research this question?
How did the functions of the camp system expand after World War II began?
Did the outside world have any knowledge about the camps? If so, what, if any, actions were taken by other governments and their officials?