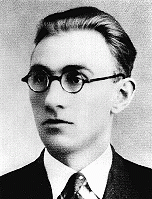 Abraham Roman Ellenbogen
Born: January 17, 1908
Rozwadow, Poland
Abraham was the oldest of five children born to a Jewish family in the central Polish town of Rozwadow, where his father was a produce wholesaler. Abraham attended secondary school in the nearby town of Rzeszow and then went on to complete an undergraduate degree at the University of Cracow.
1933-39: Abraham was accepted to law school, despite quotas restricting the number of Jews allowed to enter, and in 1937 he set up a practice in Rozwadow. Two years later, on September 1, 1939, Germany invaded Poland. Before the Germans could capture Rozwadow, Abraham fled east to Lvov. But by the time he arrived there, sometime after September 21, invading Soviet troops had taken over the city.
1940-42: Abraham worked as an office clerk in Lvov for two years. Then in July of 1941 the Germans occupied the city and that November they set up a ghetto for the Jews in Lvov's northeastern section. Abraham was one of approximately 150,000 Jews forced to relocate to the large ghetto, which was sealed on December 15. Very little is known about Abraham after that, except that he was involved in smuggling packages of food from the "Aryan" part of the city to the ghetto's starving population.
Abraham was last seen in the ghetto sometime in 1942. His fate is unknown. The Lvov ghetto was liquidated in 1943.