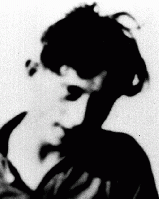 Gert Laske
Born: January 31, 1921
Berlin, Germany
Gert was born to a Jewish family settled in northeast Berlin, known as one of the city's "red" (largely communist) districts. They lived in a large tenement building. Gert's parents were from the eastern part of Germany, which had been ceded to Poland in 1919. His father, proud of his Iron Cross, Second Class, earned in World War I, was active in an association of Jewish veterans.
1933-39: After Hitler came to power, a neighbor told Mama that they couldn't greet each other on the street anymore--it would hurt her husband's career. Papa said the Nazis wouldn't harm us as he was a war hero; he'd have joined the Nazis if they'd let him. In 1935 Papa was briefly arrested for "becoming too friendly with an Aryan female." Four years later, in 1939, I immigrated to the Netherlands and settled in the town of Wieringen.
1940-44: In Wieringen I was with other German refugees working at an agricultural camp for Jews preparing for Palestine. The SS closed down our camp in March 1941, but I was allowed to work as a farmhand elsewhere in the Netherlands. Later I was rounded up and deported to the Westerbork transit camp. Luckily, farmhands were scarce and I was assigned to work on farms outside the camp. I managed to be out of Westerbork whenever people were being deported "to the East." I even smuggled some people out of the camp.
Gert was one of 900 Jews liberated in Westerbork by the Canadians in 1945. After the war, he remained in the Netherlands.