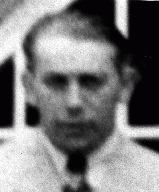 Hanandel Drobiarz
Born: June 1, 1919
Sosnowiec, Poland
Hanandel was raised with his three brothers and sisters in the town of Kozlow, where his family sold grain and livestock. The family was religious, and they observed the Sabbath and all Jewish holidays and dietary laws. When Hanandel was 5, he began studying Hebrew, the Bible, prayers, and Jewish history.
1933-39: At age 14 Hanandel was apprenticed to his uncle in Sosnowiec as a tinsmith. He worked for his uncle during the day and attended trade school at night. When he graduated from trade school he worked full time as a tinsmith. The Germans occupied Sosnowiec on September 4, 1939. Jews were restricted from leaving the town, but since tinsmithing was a needed skill, Hanandel had a pass that allowed him to move about freely in order to do his work.
1940-44: In 1942 Hanandel was deported to a labor camp [Plaszow], and after the Germans learned what his trade was he was taken to work at an airplane bomber factory in the city of Mielec. By summer 1944 the Soviets were advancing. The Germans, concerned that skilled laborers might be captured, deported those laborers, including Hanandel, to the Flossenbürg concentration camp. The Germans removed their clothes, shaved their genitals, and threw lye on their exposed skin. They were sent to stone quarries to work in the hot sun, stark naked, like animals, for an entire week.
Hanandel was liberated by American troops in May 1945. After the war he immigrated to the United States.