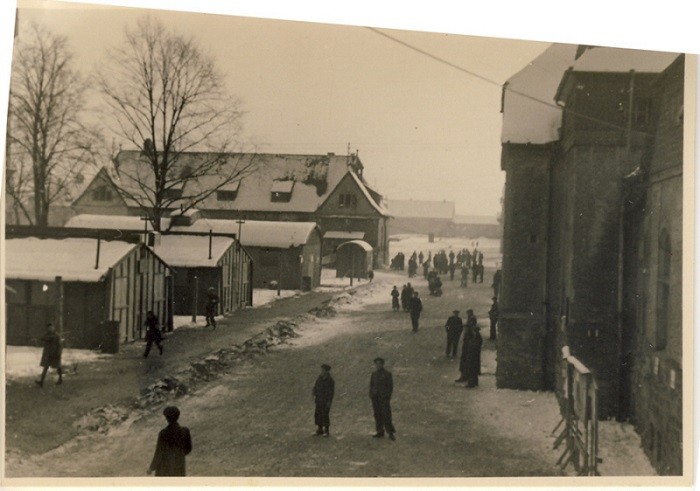 Babenhausen Displaced Persons Camp
For the Jews who survived the Holocaust, the end of World War II brought new challenges. Many could not or would not return to their former homelands, and options for legal immigration were limited. In spite of these difficulties, these Jewish survivors sought to rebuild their shattered lives by creating flourishing communities in displaced persons camps in Germany, Austria, and Italy. In an unparalleled six-year period between 1945 and 1951, European Jewish life was reborn in camps such as Babenhausen.
Babenhausen was a medium-sized Jewish displaced persons (DP) camp in the Frankfurt district of the American zone of occupation in Germany. During World War II, it had been a camp for Soviet prisoners of war. After the war, the still meager barracks created inhospitable housing for the DPs. The dismal conditions of the camp were reported in a December 13, 1946, issue of the Eschwege DP camp newspaper, Undzer Hofenung [Our Hope]:
Housing conditions here [in Babenhausen] are horrible. They used to be stalls for the horses of the Third Reich; now they are homes for the surviving Jews. Jews did not want to leave the trains so as to have to move in here.
The US Army used the camp immediately after the war to hold prisoners of war. Thus, the camp did not open to Jews until September 29, 1946, when a train bearing 1,000 Jewish refugees from the Soviet Union arrived. When 1,200 more arrived two days later, the new residents lobbied the Army's Office on Jewish Affairs to protest the camp's conditions. Nevertheless, the camp remained open, and quickly reached a population of 3,026. It became a substantial community that earned a visit from Zionist leader David Ben-Gurion in late 1946. The residents of Babenhausen DP camp founded a Talmud Torah (religious elementary school) as well as a secular school.
Babenhausen DP camp closed on September 6, 1949.
Series:

Displaced Persons Camps
Critical Thinking Questions
What challenges did survivors face in the DP camps?
What challenges did the Allies face in establishing and supervising DP camps?
What responsibilities do (or should) other nations have regarding refugees from war and genocide?