Mariendorf Displaced Persons Camp
For the Jews who survived the Holocaust, the end of World War II brought new challenges. Many could not or would not return to their former homelands, and options for legal immigration were limited. In spite of these difficulties, these Jewish survivors sought to rebuild their shattered lives by creating flourishing communities in displaced persons camps in Germany, Austria, and Italy. In an unparalleled six-year period between 1945 and 1951, European Jewish life was reborn in camps such as Mariendorf.
One of the few displaced persons (DP) camps in Berlin, Mariendorf was located on Eisenacher Straße, part of the American zone in the Berlin district. The urban camp opened to serve large numbers of refugees arriving from Eastern Europe.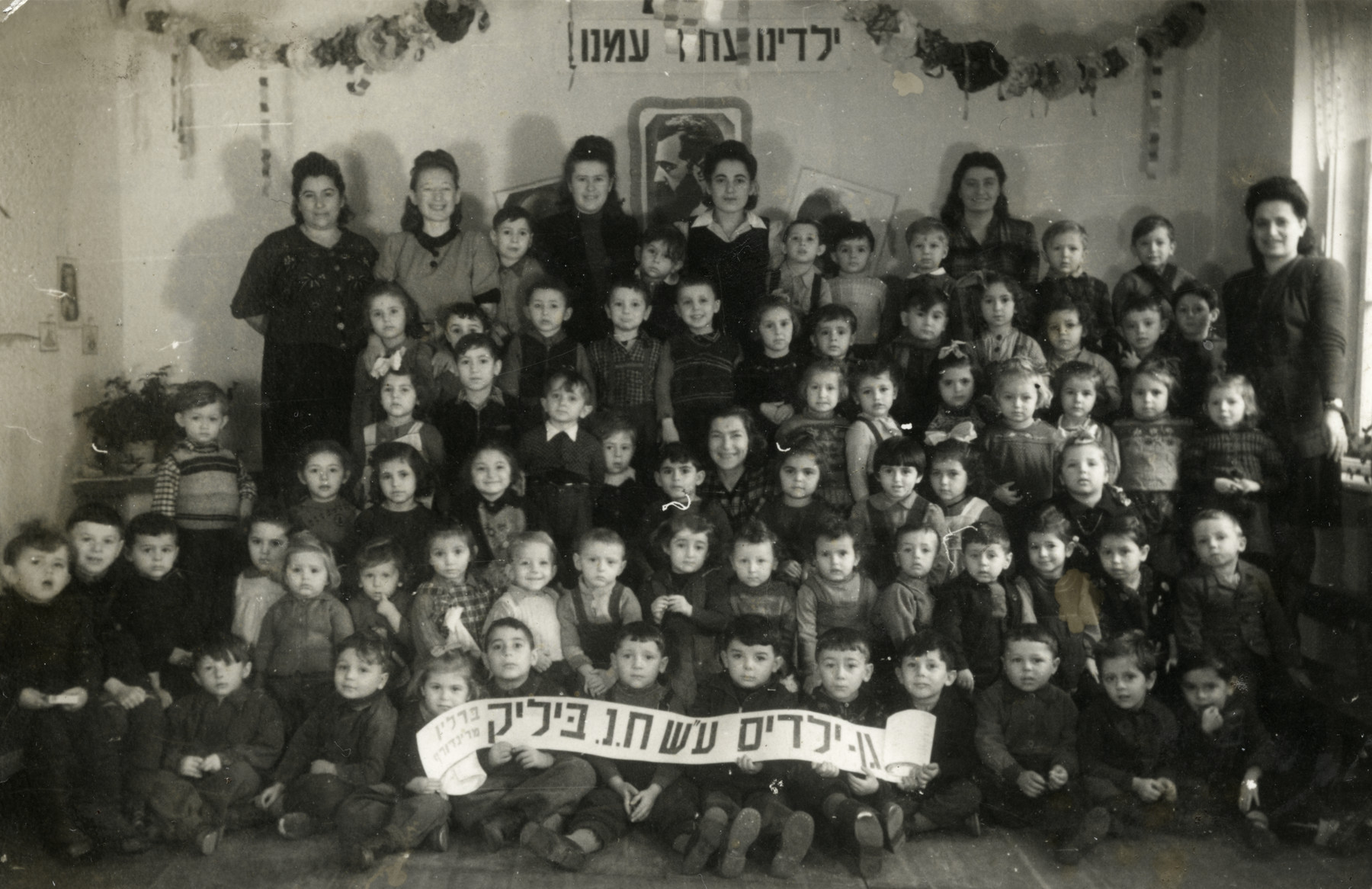 Mariendorf maintained a number of schools, including an elementary school with 400 students, a yeshiva (religious academy) with 20 students, and a kindergarten with 110 children in late 1947. A mikvah (Jewish ritual bath), a synagogue, and a kosher kitchen capable of serving 900 people also were created in the camp.
The Jewish population of the camp averaged 3,250 individuals from its opening in July 1946, until its residents were transferred to Frankfurt, at the same time as those from the Düppel Center DP camp, due to conditions created by the Berlin Blockade.
Series:

Displaced Persons Camps
Critical Thinking Questions
What challenges did survivors face in the DP camps?
What responsibilities do (or should) other nations have regarding refugees from war and genocide?
What challenges did the Allies face in establishing and supervising DP camps?