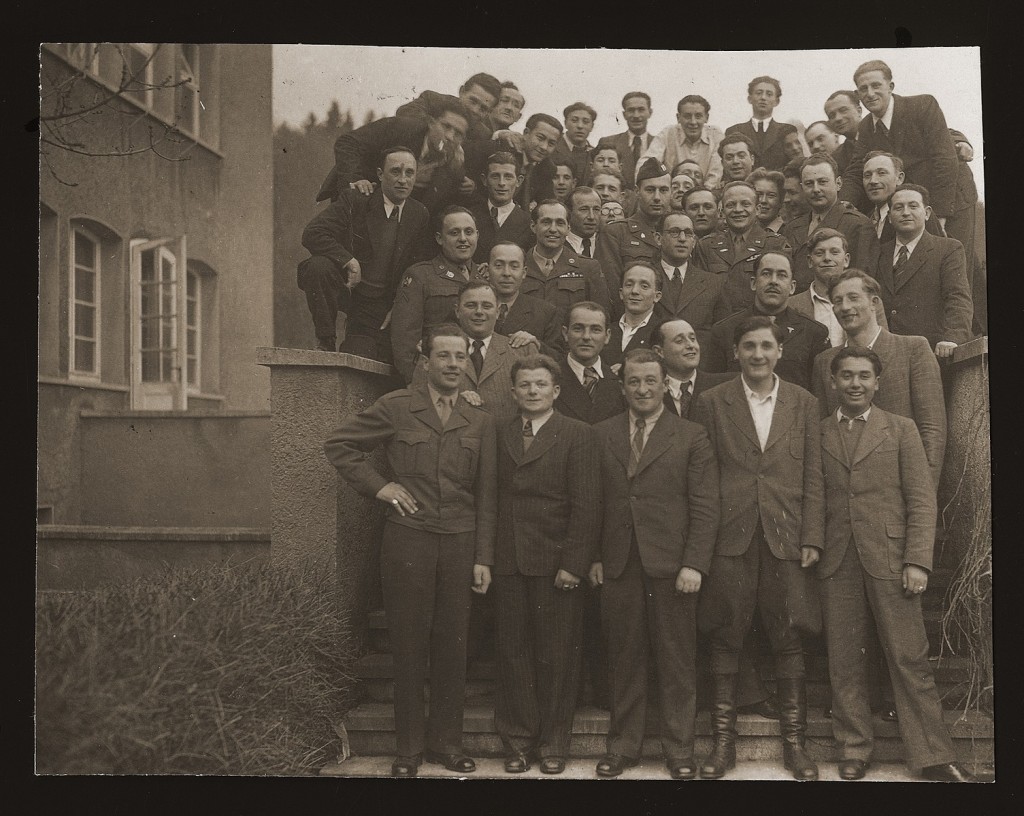 Heidenheim Displaced Persons Camp
For the Jews who survived the Holocaust, the end of World War II brought new challenges. Many could not or would not return to their former homelands, and options for legal immigration were limited. In spite of these difficulties, these Jewish survivors sought to rebuild their shattered lives by creating flourishing communities in displaced persons camps in Germany, Austria, and Italy. In an unparalleled six-year period between 1945 and 1951, European Jewish life was reborn in camps such as Heidenheim.  
Heidenheim was a mid-size, predominantly Jewish displaced persons (DP) camp in the American zone of occupation in the Stuttgart district. The US Army carved the camp out of part of a German village by requisitioning private housing.
Though the camp was designed to accommodate 2,000 Jews, the population frequently exceeded that figure, as it did on July 25, 1949, when 2,328 Jewish DPs still populated the camp. Nevertheless, Heidenheim closed shortly after that census, officially ceasing operations on August 5, 1949.
During the four years of DP life, Heidenheim residents created a Talmud Torah (religious elementary school), a yeshiva (religious academy) of the Klausenburger chasidim with 45 students, a rabbinical school that had 40 students in October 1947, and a kosher kitchen that served 250 people.
Series:

Displaced Persons Camps
Critical Thinking Questions
What challenges did survivors face in the DP camps?
What challenges did the Allies face in establishing and supervising DP camps?
What responsibilities do (or should) other nations have regarding refugees from war and genocide?