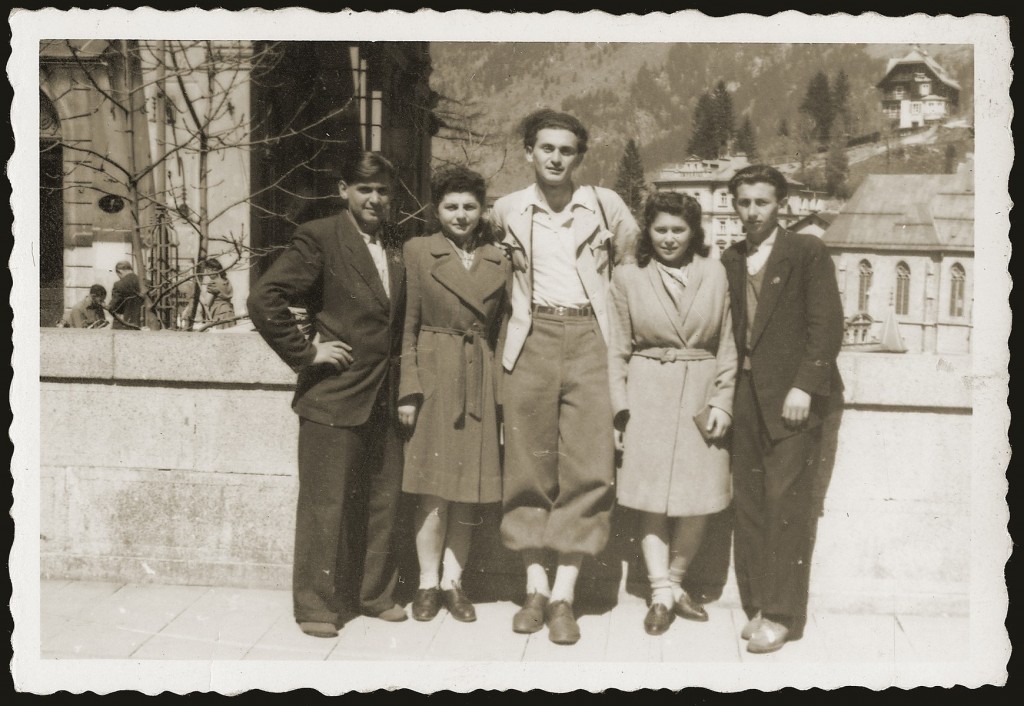 Bad Gastein Displaced Persons Camps
For the Jews who survived the Holocaust, the end of World War II brought new challenges. Many could not or would not return to their former homelands, and options for legal immigration were limited. In spite of these difficulties, these Jewish survivors sought to rebuild their shattered lives by creating flourishing communities in displaced persons camps in Germany, Austria, and Italy. In an unparalleled six-year period between 1945 and 1951, European Jewish life was reborn in camps such as Bad Gastein.
A small Jewish DP camp in the American occupied zone of Austria, Bad Gastein was comprised of requisitioned homes and five requisitioned hotels that constituted the DPs living quarters. The camp, considered luxurious by comparison to other DP camps, possessed an elementary school, a People's University, and a high school that provided extensive vocational training programs open to both adolescents and adults. The students learned tailoring, millinery, barbering, photography, leather production, shoe making and repair, carpentry and cabinet making, and home economics. Bad Gastein embraced the fine arts, too, as it maintained a dramatic theater group as well as a chorale ensemble. A synagogue and a Talmud Torah provided religious education to the primary and elementary school children.

In the late 1940s, Bad Gastein's DP hospital, Hofgastein, was considered to be one of the most modern centers of medical treatment in Europe. The hospital's equipment provided for surgical treatment, physiotherapy, and obstetrics, among other things. Hofgastein also maintained X-ray machines for the DP inmates.
Several Jewish DPs from other camps, such as Ebensee, moved to Bad Gastein, which could accommodate over 2,000 people.
Three groups shared the administration of Bad Gastein: UNNRA (United Nations Relief and Rehabilitation Administration), the US Army's 232d Infantry Regiment, and a People's Committee. The committee was composed of 25 elected members: 5 members from each of the five hotels. The committee acted as a liaison between UNRRA authorities and the camp population. Approximately 1,330 Jews lived there on March 25, 1946, the closing date of Bad Gastein.
Series:

Displaced Persons Camps
Critical Thinking Questions
What challenges did survivors face in the DP camps?
What challenges did the Allies face in establishing and supervising DP camps?
What responsibilities do (or should) other nations have regarding refugees from war and genocide?