München Neu Freimann Displaced Persons Camp
For the Jews who survived the Holocaust, the end of World War II brought new challenges. Many could not or would not return to their former homelands, and options for legal immigration were limited. In spite of these difficulties, these Jewish survivors sought to rebuild their shattered lives by creating flourishing communities in displaced persons camps in Germany, Austria, and Italy. In an unparalleled six-year period between 1945 and 1951, European Jewish life was reborn in camps such as München Neu Freimann. 
Background
Neu Freimann was a displaced persons (DP) camp in the Munich district, located in Schwabing-Freimann, which was part of the American-occupied zone. The camp opened in July 1946, and the residents were housed in confiscated workers' housing with garden plots, which provided 220 units.
Life in the Camp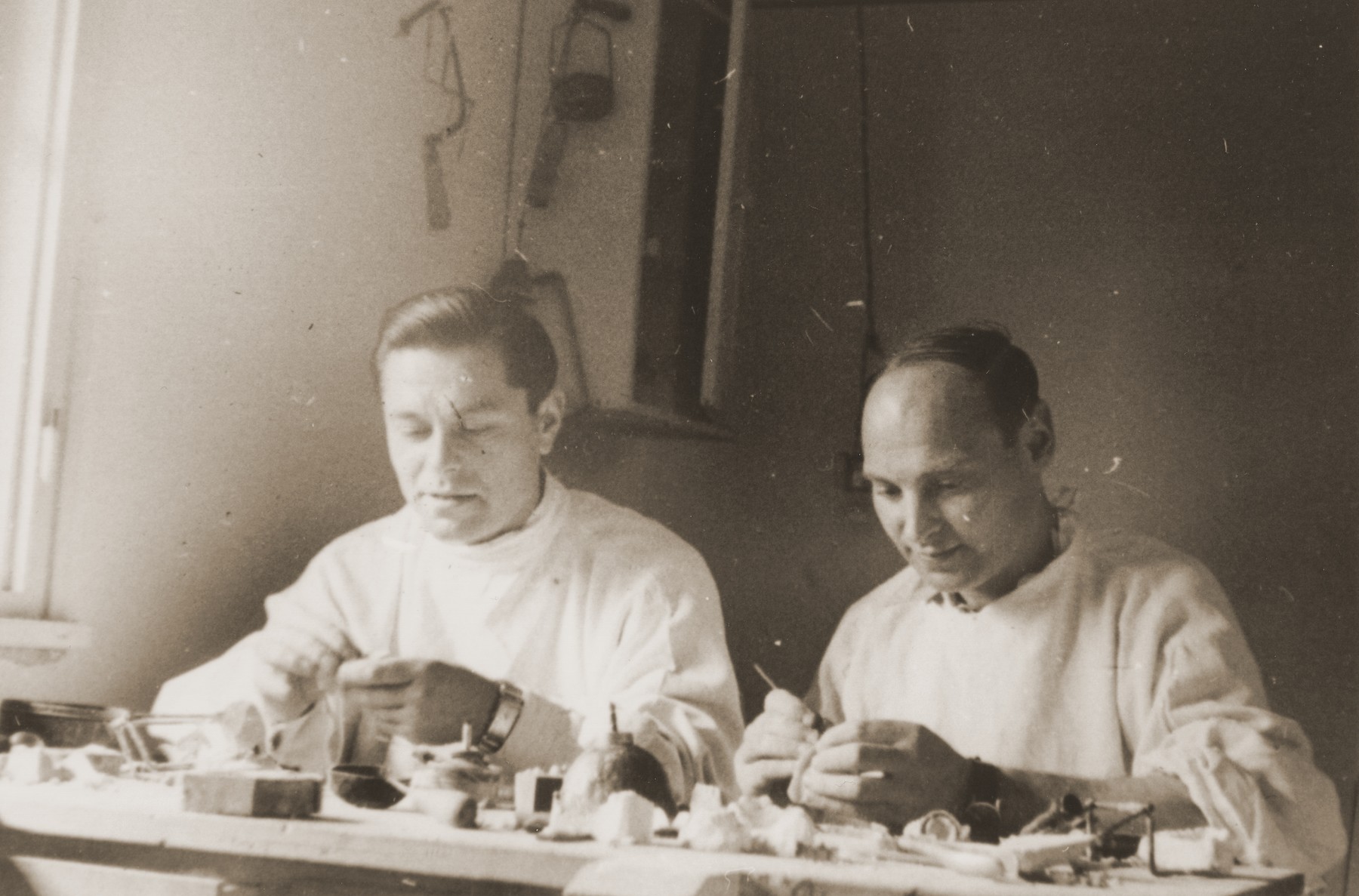 Neu Freimann had a Talmud Torah (religious elementary school), a dental treatment facility, and a mixed population of Jewish and non-Jewish Polish DPs. The camp, like others in the American zone, gradually became a predominantly Jewish DP camp.
It was in Munich, the capital of Jewish Germany, that 200 tons of wheat were turned into Matzahs that were distributed to all Bavarian Jewish DPs under the guidance of UNRRA (United Nations Relief and Rehabilitation Administration).
Documenting Neu Freimann  
Jack Sutin, a Holocaust survivor, became a photographer for the camp and donated film footage to the USHMM of himself, his wife Rochelle, their baby daughter, and various other scenes of life in the camp. Saul Sorrin, a Jewish American, was based at the camp and served for a time as director and field supervisor of UNRRA for the American zone in occupied Germany. His photographs are in the USHMM archives.
Closure
The Jewish population in Neu Freimann averaged 2,570 individuals per year. On June 15, 1949, the camp closed.
Series:

Displaced Persons Camps
Critical Thinking Questions
What challenges did survivors face in the DP camps?
What challenges did the Allies face in establishing and supervising DP camps?
What responsibilities do (or should) other nations have regarding refugees from war and genocide?