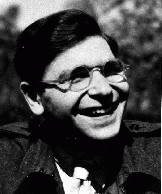 Frank Meissner
Born: September 28, 1923
Trest, Czechoslovakia
Frank's town of Trest in western Moravia had a small Jewish community of 64 members in 1930, and Frank was sometimes beaten up in grade school because of antisemitism. When the Meissners' wooden shoe factory closed, Frank's father turned to the furniture industry. But due to post-World War I economic uncertainty, he lost his livelihood. To support the family, Mrs. Meissner worked as a secretary.
1933-39: Trest was small and didn't have a secondary school, so I studied during the week in the neighboring town and returned home for weekends. I was active in the Zionist youth movement, and went to Prague for a few months to a Zionist training program for young people. In October 1939 I went with a group of Jewish youth to Denmark, where we worked on farms. I stayed with a family called the Nielsens and got weekly letters from my family.
1940-44: In 1941 I earned a scholarship to attend an agricultural high school in Denmark. Afterwards, in 1943, I began studies at the Agricultural College of the University of Copenhagen. In October of that year the president of the university received a tip that the Gestapo was starting to round up Jews. A friend arranged my passage to Sweden. While in Sweden I learned my family in Trest had been sent to the Theresienstadt ghetto; in fall 1944 I found out they'd been deported to Auschwitz. I joined the Czechoslovak army-in-exile.
After the war, Frank went to Prague to search, unsuccessfully, for his family. He completed university in Copenhagen, and later settled in the United States.