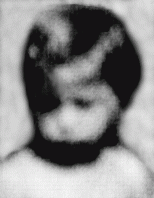 Ossi Stojka
Ossi was the youngest of six children born to Roma ("Gypsies") who traveled in a family wagon. His family was Roman Catholic. Their caravan spent winters in Vienna, Austria's capital, and summers in the Austrian countryside. The Stojkas belonged to a tribe called the Lowara Roma, who made their living as itinerant horse traders. Ossi's ancestors had lived in Austria for more than 200 years.
1933-39: Ossi was 2 years old when Germany annexed Austria in March 1938. The Stojka family wagon was parked for the winter in a Vienna campground when the Germans marched in. They ordered the Gypsies to stay put. The Stojkas had to convert their wagon into a wooden house and had to adjust to staying in one place.
1940-44: Roma were forced to register as members of a different "race." When Ossi was 5, the Germans took away his father. Next, they took his sister, Kathi. Finally, Ossi and the rest of his family were deported to a Nazi camp in Birkenau for Roma. There was very little to eat, mostly turnips. Little Ossi fell ill with typhus, and was taken to the barracks for sick prisoners. The infirmary was often referred to by prisoners as the "antechamber of the crematoria."
Ossi was given no medical treatment in the infirmary, and died of typhus and malnutrition. He was 7 years old.